Miami is one of the most popular and desirable places to buy real estate properties. One of the most beautiful and lavish condominiums in Miami is the Trump Palace. This splendid condo tower is 55-storey high and offers 278 spacious units to its residents. Units of different sizes are available in this condominium, and the sizes of the units range from 1,197 square feet to over 6,300 square feet. As the units are available in different sizes, the condo buyers can choose the units as per their requirement and budget.
The location of this luxury condominium is, undoubtedly, one of the best in Miami. This beachfront condominium offers a stunning view of the Atlantic and the surrounding landscape of Miami, and these beautiful views impress the residents thoroughly.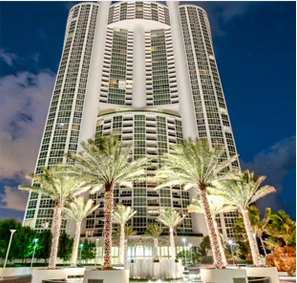 Trump Palace bears the highly reputed Trump name, and all the impressive luxury features, amenities and services that are offered to the residents in this condominium, are enough to prove that this reputation is very well deserved. This condominium offers the residents all the luxuries of life and living in this condominium is like living in luxury; and you will notice this once you step into the beautifully designed and decorated two-storey entrance lobby of this gorgeous building.
Buying a unit in this magnificent condominium is a very good investment, and the moment you visit this condominium, you would like to become a part of it. The area is extremely popular and this condominium is very desirable to the condo buyers, and so, it is quite obvious that many other people will be eager to buy the units once they are available for sale. So, if you wish to have a permanent residence in Trump Palace, it is time to make your choice. Everything about this luxury Miami Beach condominium, from the building to the units, is highly impressive and you will love to call this place your sweet home.

My name as well as my soul is always engaged with the field of real estate and Miami has already found my expertise. I am glad to serve my clients through my experience and expertise on behalf of trump Sunny isles Miami and it is a true aspect of satisfaction that my clients are happy to get their desirable properties along with my assistance.