Sold
When you think about Sunny Isles, you often think about all of the large and beautiful condominium complexes that populate the area. One of the best options for those who are looking to buy in the area is Trump Tower 1. You can still find some great deals on the units available in the tower in many different sizes and configurations. Whether you are looking for a place to retire, raise your children, or you simply want a vacation home that's just a short distance to everything the South Florida area has to offer, this tower is for you.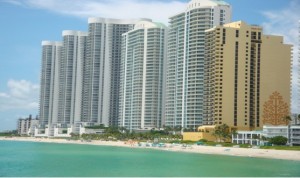 Trump Tower 1 has a fantastic location as well. It is close to the downtown area of Miami, as well as Fort Lauderdale. Residents of the tower will also love that they are just a few short steps from the gorgeous beach and water. This tower is the epitome of luxury living in one of the most beautiful and vibrant areas of the world. Thanks to all of the options and features of the building, as well as the location, it's a perfect place to live! Contact us today to learn more about buying a unit at Trump Tower 1.

CONTACT US AND LEARN MORE
Now, after looking at all the recent sales details of the Trump Tower 1, you would have better understanding of the status of the property. If you are willing to explore more about the availability of apartments, condos or penthouses, you should not waste any more of your precious time. Contact Leon Bell, broker of Sunny Realty at 1-305-998-9922.
| UNIT# | SOLD PRICE | SOLD SQ./FT. | BED/BATH | SQ. FT | SOLD DATE | MLS# |
| --- | --- | --- | --- | --- | --- | --- |
| 3305 | 949248 | 661 | 2/2 | 1435 | Jul 14, 2023 | A11400902 |
| 3104 | 1750000 | 752 | 3/3 | 2327 | Jun 21, 2023 | A11380387 |
| 3607 | 1600000 | 760 | 3/3 | 2106 | Jun 21, 2023 | A11384397 |
| 2307 | 1550000 | 736 | 3/3 | 2106 | May 22, 2023 | A11334208 |
| 2702 | 1650000 | 834 | 3/3 | 1979 | Apr 14, 2023 | A11314190 |
| 1006 | 1610000 | 692 | 3/3 | 2327 | Apr 11, 2023 | A11353716 |
| 2404 | 1790000 | 769 | 3/3 | 2327 | Mar 21, 2023 | A11286580 |
| 4204 | 1950000 | 838 | 3/3 | 2327 | Feb 22, 2023 | A11277975 |
| 3804 | 2000000 | 859 | 3/3 | 2327 | Dec 07, 2022 | A11242956 |
| 2704 | 2100000 | 828 | 3/3 | 0 | Nov 21, 2022 | A11163749 |
| 4205 | 950000 | 662 | 2/2 | 1435 | Sep 30, 2022 | A11255497 |
| 707 | 1400000 | 665 | 3/3 | 2106 | Sep 16, 2022 | A11238801 |
| 1802 | 1400000 | 707 | 3/3 | 1979 | Sep 13, 2022 | A11237206 |
| 2207 | 1450000 | 689 | 3/3 | 2106 | Jun 29, 2022 | A11118988 |
| 3304 | 2250000 | 967 | 3/3 | 2327 | Jun 23, 2022 | A11024628 |
| 803 | 1400000 | 714 | 2/3 | 1962 | Jun 15, 2022 | A11199394 |
| 2703 | 1475000 | 752 | 3/3 | 1962 | Apr 01, 2022 | A11111175 |
| 3207 | 1300000 | 617 | 3/3 | 2106 | Mar 22, 2022 | A10702767 |
| 3803 | 1350000 | 688 | 3/3 | 1962 | Mar 21, 2022 | A11072503 |
| 3406 | 1780000 | 765 | 3/3 | 2327 | Feb 09, 2022 | A11109122 |
| 2001 | 2500000 | 903 | 3/3 | 2768 | Jan 14, 2022 | A11127607 |
| 702 | 1260000 | 637 | 3/3 | 0 | Jan 11, 2022 | F10308559 |
| 2901 | 2400000 | 867 | 3/3 | 2768 | Dec 08, 2021 | A11115153 |
| 3801 | 2200000 | 795 | 3/3 | 2768 | Nov 23, 2021 | A10947823 |
| 04 | 1650000 | 709 | 3/3 | 2327 | Nov 12, 2021 | A11094932 |
| 1401 | 2200000 | 795 | 3/3 | 2768 | Oct 28, 2021 | A10614338 |
| 3005 | 915000 | 638 | 2/2 | 1435 | Oct 18, 2021 | A11084489 |
| 701 | 2000000 | 723 | 3/3 | 2768 | Oct 08, 2021 | A10987253 |
| 3404 | 1650000 | 709 | 3/3 | 2327 | Sep 29, 2021 | A11028551 |
| 4004 | 1700000 | 731 | 3/3 | 2327 | Aug 30, 2021 | A10919146 |
| 1405 | 835000 | 582 | 2/2 | 1435 | Aug 18, 2021 | A10745215 |
| 805 | 750000 | 523 | 2/2 | 1435 | Aug 02, 2021 | A11060255 |
| 3401 | 2250000 | 813 | 3/3 | 2768 | Jul 22, 2021 | A11052194 |
| 2705 | 800000 | 557 | 2/2 | 1435 | Jul 08, 2021 | A10763317 |
| 4006 | 1640000 | 705 | 3/3 | 2327 | Jul 02, 2021 | A11008734 |
| 1407 | 1200000 | 570 | 3/3 | 2106 | Jun 30, 2021 | A11030766 |
| 2202 | 1400000 | 707 | 3/3 | 1979 | Jun 23, 2021 | A11044750 |
| 2107 | 1229000 | 584 | 2/3 | 2106 | Jun 18, 2021 | A11020519 |
| 1105 | 890000 | 620 | 2/2 | 1435 | Jun 07, 2021 | A11033088 |
| 2204 | 1685000 | 724 | 3/3 | 2327 | Jun 04, 2021 | A11005217 |
| 1806 | 1450000 | 623 | 3/3 | 2327 | May 31, 2021 | A10960484 |
| 1005 | 803000 | 560 | 2/2 | 1435 | May 27, 2021 | A11014715 |
| 2602 | 1130000 | 571 | 3/3 | 1979 | May 26, 2021 | A10990253 |
| 3002 | 1130000 | 571 | 3/3 | 1979 | May 26, 2021 | A10994703 |
| 1203 | 1100000 | 561 | 3/3 | 1962 | May 18, 2021 | A10551280 |
| 2707 | 1200000 | 570 | 3/3 | 2106 | May 04, 2021 | A10614335 |
| 1706 | 1350000 | 580 | 3/3 | 2327 | Apr 28, 2021 | A10997433 |
| 1907 | 1250000 | 594 | 2/3 | 2106 | Apr 21, 2021 | A10892809 |
| 1702 | 1400000 | 707 | 3/3 | 1979 | Apr 19, 2021 | A11005959 |
| 2702 | 1090000 | 551 | 3/3 | 1979 | Apr 09, 2021 | A10993946 |
| 3307 | 1190000 | 565 | 3/3 | 2106 | Apr 09, 2021 | A10813279 |
| 1003 | 930000 | 474 | 3/3 | 1962 | Mar 19, 2021 | A10968259 |
| 4202 | 1085000 | 548 | 3/3 | 1979 | Mar 10, 2021 | A10986698 |
| 4105 | 775000 | 540 | 2/2 | 1435 | Mar 04, 2021 | A10972190 |
| 3703 | 900000 | 459 | 3/3 | 1962 | Feb 18, 2021 | A10610388 |
| 703 | 980000 | 499 | 3/3 | 1962 | Feb 12, 2021 | A10960887 |
| 3606 | 1500000 | 645 | 3/3 | 2327 | Feb 11, 2021 | A10841391 |
| 2005 | 665000 | 463 | 2/2 | 1435 | Jan 20, 2021 | A10943460 |
| 3707 | 1030000 | 489 | 3/3 | 2106 | Jan 04, 2021 | A10649489 |
| 3501 | 1955000 | 706 | 3/3 | 2768 | Dec 29, 2020 | A10725188 |
| 2405 | 689000 | 480 | 2/2 | 1435 | Dec 17, 2020 | A10948132 |
| 2007 | 1050000 | 499 | 3/3 | 2106 | Nov 30, 2020 | A10822116 |
| 1201 | 1800000 | 650 | 3/3 | 2768 | Nov 20, 2020 | A10549002 |
| 2303 | 990000 | 505 | 3/3 | 1962 | Nov 12, 2020 | A10921496 |
| 1805 | 635000 | 443 | 2/2 | 1435 | Sep 10, 2020 | A10816885 |
| 3605 | 700000 | 488 | 2/2 | 1435 | Aug 31, 2020 | A10541678 |
| 603 | 800000 | 408 | 3/3 | 1962 | Aug 24, 2020 | A10798243 |
| 1503 | 820000 | 418 | 3/3 | 1962 | Jul 16, 2020 | A10835322 |
| 1106 | 1350000 | 580 | 3/3 | 2327 | Jun 08, 2020 | A10691354 |
| 1705 | 620000 | 432 | 2/2 | 1435 | May 26, 2020 | A10817663 |
| 4101 | 1860000 | 672 | 3/3 | 2768 | Apr 01, 2020 | R10596998 |
| 1807 | 1025000 | 487 | 3/3 | 0 | Jan 28, 2020 | A10731840 |
| 1807 | 1025000 | 487 | 3/3 | 2106 | Jan 28, 2020 | A10731840 |
| 3106 | 1200000 | 516 | 3/3 | 2327 | Jan 10, 2020 | A10660061 |
| 3106 | 1200000 | 516 | 3/3 | 2327 | Jan 10, 2020 | A10660061 |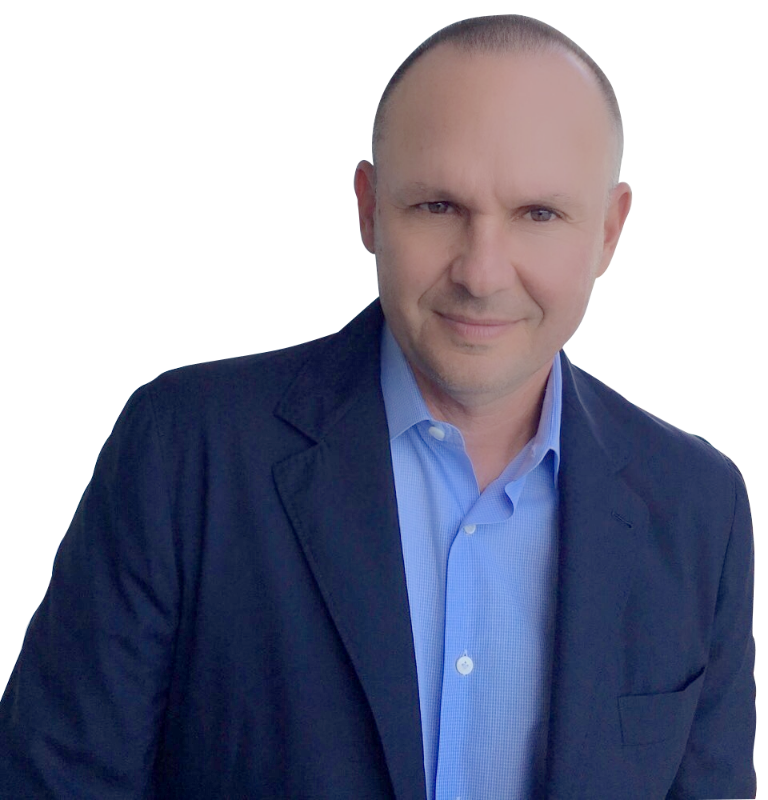 Contact Information
LEON BELL
Licensed Real Estate Broker
Trump Towers Sunny Isles Condos
15901 Collins Ave, Apt 2307, Sunny Isles, 33160