Best Reasons to Choose Trump Palace
Over the past several years, the area around Miami has been one of the hottest places to buy real estate. One of the most impressive places to own is Trump Palace, home of beautiful condominiums and real luxury living. This gorgeous tower is 55 stories high and offers 278 units. The size of the properties varies quite a bit. They range from 1,197square feet to over 6,300 square feet. The variety in the units should be able to accommodate nearly every buyer out there.
The gorgeous design, not to mention the location, helps to make this a surefire winner. The building has a fantastic view of the water as well as the Miami skyline. The residents absolutely love the views available.
Buildings that bear the Trump name have a great reputation, and once you see everything that Trump Palace has to offer, you will see why that reputation is so deserved. Living in the building is living in luxury, and you'll notice this from the minute you step into the beautiful two-story lobby.
Now that you have the opportunity to invest in this building, you do not want to waste any time. You will find that it's a very popular area and building, and that means that many others will be vying for the units when they are available. If you want to call Trump Palace your home, it's important to act quickly. You will love everything about this luxury Miami Beach condo from the building to the unit.
The Exterior Features of Trump Palace
Trump Palace is part of an 11-acre complex that works hard to make residents not only feel at home, but as though they are living at a luxury resort around the clock. It has gorgeous landscaping, which is noticeable from the minute you lay eyes on the property. It has a grand two-story lobby entrance, and offers up 1,000 feet of beachfront just for the residents to enjoy. You will also love the water activities center, which features a temperature controlled lagoon, lap pools, a waterfall, and more.
The Building Features
The building offers high-speed elevators that will take residences right up to their entrance galleries, which feature beautiful solid wood double doors. They offer a 5,000 square foot spa that has his and her Jacuzzis, steam rooms, saunas, and a variety of exercise equipment to help you keep in great shape so you look great when you hit the pool or the beach. The building has a full service valet and car wash, storage area, tinted exterior windows and so much more that makes living there special and convenient.
What Do the Residences Offer?
Of course, as lovely as the exterior of the building is, and as many features and amenities as it might be able to offer, you also have to think about the actual units. These homes are things of true beauty, and they will certainly want to make you live there. You will find ten-foot ceilings that have large floor to ceiling windows. These windows help to provide you with excellent views of the surrounding area, as well as allowing natural light into the condominium.
You will also love the large outdoor terraces that are easily accessible. They offer great views of the ocean as well as the Intracoastal Waterway. The kitchens are absolutely stunning. They have Italian designed kitchen cabinets as well as stainless steel features, and plenty of space for cooking and dining. They offer some fantastic appliances from companies such as Bosch, Miele, Sub-Zero, and Gaggenau. The kitchens have granite countertops, and smart technology is incorporated throughout.
The master suites have a substantial amount to offer as well. They have oversized walk in closets, glass showers, two Italian vanity areas, and a Jacuzzi whirlpool. The imported marble flooring helps to really showcase just what a luxury unit should be.
When you choose to live at Trump Palace, you will be residing in absolute opulence. Take the time to look at all of the different features and amenities that help to make this tower such a great place to call home, and you will see why it's so popular. In fact, it is popular enough that you should always be ready to move quickly when units at the building are available for sale. They can go quite quickly.
Your Home for Your Purposes
Why should you decide to buy one of the units at Trump Palace? You will find that buying one of these properties is great if you are looking for a nice and new single family home for your loved ones as a permanent residence. It offers up a fantastic location that's only a short distance from the center of Miami. Of course, that's not the only reason that you may want to own one of these properties.
In addition, you may find that it makes a nice vacation property. Those who have homes in other areas of the world or the country and only want to visit Miami a couple of times a year will love having a unit in the building. It's always luxury living, and it feels just like living in a resort.
However, investors may be keen to invest in the properties as well. Since the area is so popular, it's generally easy to rent to long-term residents who want to rent for at least 6 months or longer. There are plenty of options when you choose one of these units.
Why Make Sunny Isles Home?
Sunny Isles is a fantastic area of South Florida, and it is one of the most popular in which to live. It is close to Fort Lauderdale and Miami, it's right on the ocean, and it has a wealth of great homes from which to choose. Trump Palace simply happens to be one of the nicest and most popular towers in the area, and it should rank highly on the list of anyone looking to buy.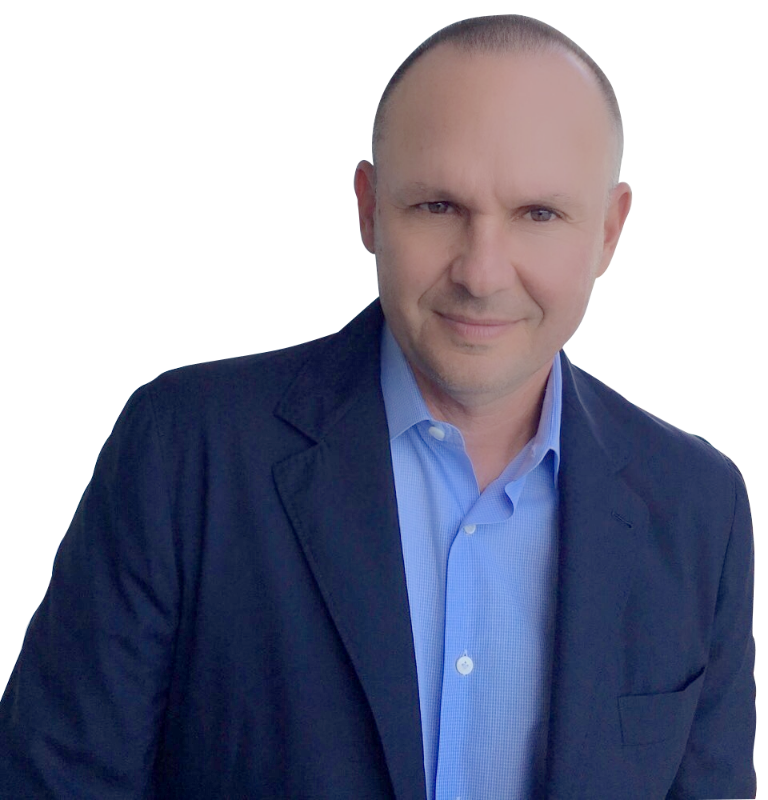 Contact Information
LEON BELL
Licensed Real Estate Broker
Trump Towers Sunny Isles Condos
15901 Collins Ave, Apt 2307, Sunny Isles, 33160