Trump Royale is one of the most beautiful luxury condominiums in the Sunny Isles area. It is certainly one of the best places to call home. This 55-storey lofty condominium is located at Collins Avenue and is very close to the gorgeous Sunny Isles Beach. The residents of this condominium get to enjoy the stunning views of the Atlantic, as well as the Intracoastal Waterway. The location is ideal and just a short distance away from the bustling city life of Miami, and is certainly one of the best places to own. This condominium offers you your dream home, which is simply perfect.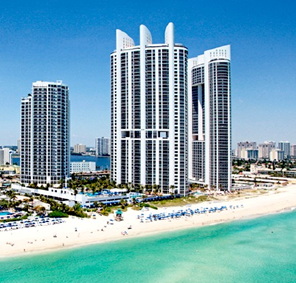 Buying a property in the Trump Royale is a great investment for the future. It is a perfect place for the couples, families and retirees to reside. The units come in different sizes and their prices range from $600,000 to $2.5 million. Also, the condominium tower offers penthouses that cost between $1.5 million and $25 million. Trump Royale offers a variety of property options to choose from, and no matter what kind of property you are looking for, you will get just what you want at the magnificent condominium, Trump Royale.

My name as well as my soul is always engaged with the field of real estate and Miami has already found my expertise. I am glad to serve my clients through my experience and expertise on behalf of trump Sunny isles Miami and it is a true aspect of satisfaction that my clients are happy to get their desirable properties along with my assistance.